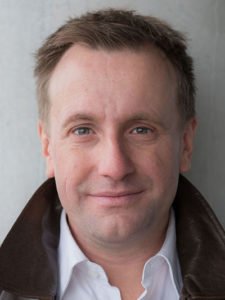 Peter G. Dirmeier
Actor
Peter G. Dirmeier is a German actor, presenter, audiobook speaker and theatre-director living in Hamburg.
For 25 years he has been acting, for 20 years he has been part of several German and Swiss filmfestivals (e.g. Zurich, Hamburg, Saarbrücken, Oberhausen) and for 15 years he has been responsible for the Q & A's and the Award Ceremony at the Kinofest Lünen, the partner-festival of DEA.
More Raça
Director
More Raça writer, director and human rights activist. Graduated from BA and MA in Film Directing in Prishtina and is currently enrolled in Ph.D. in Bulgaria. Her film Andromeda Galaxy was in the Main
Competition of the Sarajevo Film Festival 2020, and won the award "Glocal in Progress at the San Sebastian Film Festival 2019". Her short films have participated in various festivals where they have won several awards. More was also part of Audi's Installation in Hollywood. She was selected to be part of "Berlinale Talents 2019″ as a director.
Refet Abazi
Actor
Refet Abazi studied at the Faculty of Dramatic Arts in Skopje. Participated in the program "Network Expansion" 1995 organized by the "ROYAL NATIONAL THEATER"; in London, then stayed in the UK in the program for Art Management. Winner of the "Best Actor of the Festival" award in several festivals. Author of the novels "I kujt është Joni" and "Duke kërkuar Dritën". In 1999 he established the "Children's Theater Center" in Skopje. Since 2000 he has been working at FAD-Skopje as a professor of Master of Acting.
Ivan D'Ambrosio
Producer
Ivan D'Ambrosio born in Bari, he moved to Rome to pursue his passion for movies. From the year 2000 to 2018, he was producer of a wide selection of audiovisual projects. This productive flexibility today is of great help on his journey in Dinamo Film where he's a resourceful producer attentive to the quality and uniqueness of each story, no matter the format be it a documentary, a movie, or a series. Fascinated by all rule exceptions, morbid watcher of thriller movies and dystopian stories, he tries to curb his attention for detail and his pretense to perfection with his favorite motto, "perfect is enemy of good" (Voltaire)
Abaz Hado
Director
Abaz Hado studied painting in 1983 and in 1985 as an art critic. One of his works is in the Museum of the Queen of England, 20 graphics in the Arts and Live Gallery are in Istanbul. He is an art lecturer at UET, has been the director of the National Gallery of Arts, director of art at the Palace of Culture. He has been Deputy Minister of Culture and Deputy Mayor of Tirana, Art Advisor in the mayor's office. Currently director of the Tirana Art Gallery. Abaz Hado has published several books on visual art. Abaz Hado has defended the scientific degree of Doctor and has been decorated with the order "Naim Frashëri i Argjendë" and "Mjeshtër i madh".
short & student film jury.
Jonid Jorgji
Head of the Jury
Jonid Jorgji studied film and television directing. During the school period he made several short films and documentaries, one of which was selected at the Clermond Ferrand Short Film Festival in France and others also won awards in several other international competitions. After working for more than 10 years in the media, he co-founded the EjF Production. For the first time in Albania, he realized the film "Ngjarje në Cirk", shot with 360 ° VR technology. His short film "The Sweet Dealer" funded by the Apulia Film Commission, won first prize at the Puglia International Film Fest. He is the director and screenwriter of seven short films, two documentaries, over hundred television programs, as well as the director and screenwriter of the feature film "2 Lions to Venice".
Klajd Papadhimitri
Producer
Klajd Papadhimitri studied Film and Tv Directing at the Arts Academy in Albania, and graduated in 2010. Klajd has been the director of five short movies, five documentaries and one TV series.. He has also been a producer for other cinematographic and TV projects, such as: short movies, documentaries, feature films, TV series etc.
Lorik Bakija
Journalist
Lorik Bakija, is a journalist and TV host on RTV21. As part of the Editorial Board of the Cultural-Artistic Program and the Documentary in "21 Media", he is engaged in covering topics related to culture, cultural heritage, tourism, and social events. He also is the author of several reports realised in Kosovo, Albania, Montenegro, etc and a co-presenter of the daily TV magazine "Bon Bon" on RTV21 and author of the show dedicated to cinematography "35milimetra" which is broadcast every weekend on RTV21 in Kosovo and Northern Macedonia. He was born in Gjakova and lives in Prishtina.
Eduard Mazi
Head of Jury
Eduard Mazi, editor, producer and screenwriter, studied Political Science and Law. He worked as a Political Journalist at Albanian Television (1973-1977) and as a teacher in Shkodra (1977-1981). After them he has been the Head of the Information Department at a foreign Radio in TVSH, Editor-in-Chief of the newspaper "Albania Daily News", a Member of the Steering Council and became Director of the Albanian Television (1999-2002). He also was on the board of Directors of MEDIASAT TV (2008) and a member of the board of the National Center of Cinematography. For 13 years Eduard Mazi has been a Media Consultant. He is currently the Executive Director of the Education Contribution Foundation. Host of the first political show on TVSH. Screenwriter of the first TV program in Albania "Europa 91". Publisher of books "SALVADORI", "South Africa – apartheid" and "Dosja Nano".
Rezarta Delisula
Journalist
Rezarta Delisula studied journalism. In 2018 she published the book "Tirana Mahnia". Author, screenwriter, editor-in-chief and journalist, of several tv shows. For 13 years she has been the deputy editor of "Gazeta Shqiptare". 2 years collaborator of the "IREX" program. In 2015 she was part of journalists at the conference of support for media development in countries with perspective membership. She is trainer for investment journalism. (2014-2015) part of the BIRN + OSCE program, "Reporting Albania". Representative of Tallinn, Estonia to receive state-level information and meetings with a focus on "Europe Enlargement, Rules and Laws". Currently Author of the show "Destination" on Euronews Albania television.
Ferdinand Dervishi
Journalist
Ferdinand Dervishi is a journalist and documentary filmmaker, who started his career in 1997. Until 2011 he worked as a journalist and director in the print media, starting from the weekly magazine KLAN (1998-2001), the newspaper "Korrieri" (2001-2003), "Gazeta Shqiptare" (2003-2005), Shqip (2006), "Panorama" (2008-2011). In 2011 he is part of the founding of Abc / News tv and, two years later, author of the cycle of documentaries Abc / Story, focused on the history of Albania and Albanians. He also is the author of a book dedicated to the most interesting Albanian characters in the black chronicle. In 2001 he published the book "Përse e vranë Azem Hajdarin", in 2007 the book "Mashtruesit – Made in Albania" and in April 2021 the book "Altin Dardha".
Fatmira Nikolli
Journalist
Fatmira Nikolli has been a journalist in Tirana since 2008. Engaged mainly in cultural issues in the country, she has also worked as a screenwriter in television programs and documentaries, storyteller in various projects in the fields of visual arts, memory and the communist past. such as the exhibitions "E shkuar e pakryer", "Zhdukur, Sigurimi në fjalët e veta" and the short editions "E majta", "Kur Sigurimi merrej me shkencë".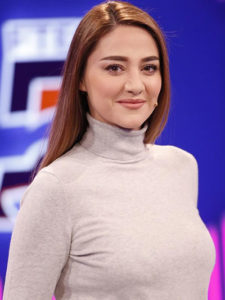 Bieta Sulo
Journalist
Bieta Sulo- Journalist, Author & Moderator "Ftesë në 5" in Top Channel TV. For 16 years engaged in journalism, currently author and moderator of the afternoon show on "Top Channel" television, "Ftesë në 5". With professional experience in television and radio, she has also contributed to university education and civil society initiatives and activities. Member of several juries of cinematographic, artistic and television activities.
Abaz Krasniqi
Journalist
Abaz Krasniqi studied journalism at the University of Prishtina "Hasan Prishtina" and immediately after graduation he was engaged as a journalist and TV host on RTV21. He is currently engaged in the morning program "Për një ditë të mbarë" as a co-presenter. He is the author of several shows on RTV21 such as "Ma pikturo ëndrrën", "Mbresë" and "Kryeqyteti". He has closely followed various prestigious international festivals such as the International Film Festival in Berlin "Berlinale" – Germany, "Biennial of Architecture in Venice" – Italy. For his contribution as a journalist he was honored with the title of Ambassador of one of the festivals with the largest audience in Kosovo, "HardhFest".